Coffee tables are a great addition to your living room because they can serve a variety of purposes. A coffee table can not only help complete the decoration of your living room or family room but can also provide storage space and a place for food and drinks. Finding the right coffee table for your sofa can be a difficult endeavor due to the fact that coffee tables can serve a lot of purposes. In addition, unique coffee tables also come in a variety of styles and sizes. If you are wondering how to choose the perfect coffee table to fit your sofa, follow 4 tips bellow that can give you the right decision.
Measure
If you've been struggling for hours with the idea of choosing a coffee table for your living room, it is much easier if you start with a plan. First, start by measuring your sofa. You will want to pay attention to the height of both the arm and the seat of the sofa. The average height for the sofa arm depends on the type of sofa you have. However, for a standard designer sofa, this height is about 28 inches. You will also want to measure the height of the seat cushions, which average about 20 inches. These measurements are important because they will help you determine the size of the coffee table you choose.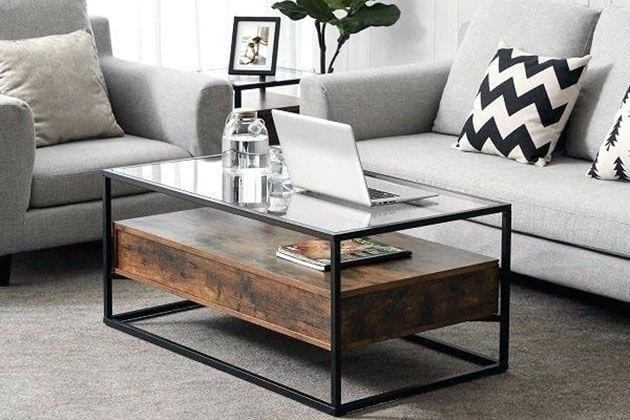 Coffee Table Size
The height of the coffee table is very important and should be nearly the same height as the seat of your couch. By choosing a coffee table of this height, it will help you easily take things from the table without having to move away from the couch. A sofa taller than average sofa height will require a higher coffee table. Meanwhile, a sofa with a lower height will require a lower coffee table.
The length of your coffee table is also important because you will want the size to be proportional to your couch. A coffee table that is half the length or smaller than the size of a sofa will not only look like it exceeds the proportions. It will also make it difficult for people who sit at either end of the sofa to reach the coffee table. Coffee tables that are the same length as a sofa or longer will not complement the sofa. Instead, this situation will create a competition between the sofa and the coffee table for the focal point of the room. A too-long coffee table can leave a little space to stretch or move around the table once you decide to wake up.
A coffee table that is about three-quarters of the length of the sofa is a good choice. This will allow enough room for traffic to pass through both ends of the table. In addition, this will also leave you with plenty of space to store decorative targets as well as plates and mugs, if you so desire.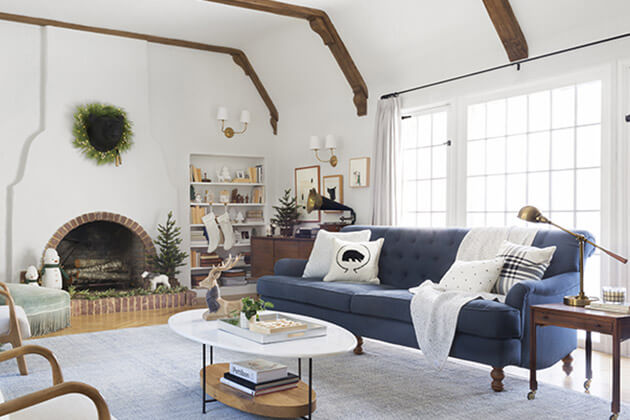 Coffee table Shapes
Finding the right coffee table shape to complement your sofa is more about what works best with room decoration, than the sofa itself. If you're trying to decide between a round or rectangular coffee table, a round table can be an especially attractive option when placed near a very boxy sofa. A rectangular coffee table might be suitable if your room is small. And, If your room is larger or the sofa is a modular sofa, a round table can work well to provide some contrast to the shape of the sofa. As long as there are at least 30 inches of space between your coffee table and sofa, there will be plenty of room to move around the table easily.
Unique Design Coffee Tables
Coffee tables come in many styles and finishes. For example, a brand like Ethnicity offers a lot of interfaces and functions. If you are trying to choose the best option, choose a coffee table design that matches the design elements of most furniture in the room. No need to try and combine a coffee table with a sofa, unless that's your favorite style or match fenghsui home guidelines. If the minimalist design is what you are doing with your modern sofa, a sleek glass coffee table will do it. If your design scheme is industrial, look for a coffee table made from recycled or weathered wood. Finally, if you prefer a more traditional style, a coffee table with carved legs and a natural wood finish can bring out the soft, delicate look you're trying to achieve.
If you're finding a perfect coffee table for your home, we can help you. Or, you can check out the unique coffee table designs here: https://www.uniquecoffeetable.com/